Writing a Parenting Book
Norelis: What made you decide to write a parenting book? Were there specific experiences that influenced you?
Stephanie: I decided to write a parenting book because this is what I do at home with my own children and at work with the families I help to support. After years of being a mom and helping other parents, I noticed a trend in the suggestions and advice I was giving. The motivation to write this book came from the number of parents seeking my help because they felt powerless and lacked confidence. My hope and sharing the strategies and writing the book is to empower parents and share with them the tools and strategies that will help them get through the daily grind while laying the foundation for an amazing lifelong parent-child relationship.
Norelis: What do you hope parents will take away from Parenting in the Real World?
Stephanie: That parents are the most influential people in children's lives and that small shifts made on a day-to-day basis have a powerful impact a long-term parent child relationships.
Chapter by Chapter
Norelis: How did you decide on the focus of each chapter?
Stephanie: While I was thinking about and planning this book, I spent a lot of time reflecting on the most common issues parents face. I made a list of the tools I use at home and frequently share with parents, and those seven strategies translated to the seven chapters in the book.
Norelis: If you had to choose one chapter in your book, which chapter and topic do you think is most important for parents to read?
Stephanie: I feel very strongly that chapter 7, self-care for parents, is the single most important chapter in the book. The reasoning here is that if parents are depleted and exhausted it's almost impossible for them to use any of the other strategies. Self-care for parents is like oxygen and without it even the best laid plans will fall apart. So, self-care for parents is truly The most powerful and important tool.
Using Video in a Parenting Book to Connect
Norelis: You introduce many chapters with a video that can be accessed by scanning a QR code with a cell phone. I haven't seen that before. What kind of response are you getting from readers to the video?
Stephanie: Readers are loving the QR codes and videos! The feedback I'm hearing is that it allows them to actually hear my voice so they can connect more easily with the chapters. I think this is particularly helpful because the book is written in a conversational tone and the videos allow readers to hear my style first hand. One reviewer even commented that reading the book was like "chatting with a friend over coffee."
Norelis: Do you know what percentage of readers are watching the videos?
Stephanie: During my book launch I was able to track the number of copies sold and a few days later I saw over a dozen new views for the video link to the first chapter. It's been really fun to watch the number of views for each chapter increase sequentially. What this tells me is that people are reading the book and that they're tuning into the videos as they go.
Norelis: What was your goal in introducing the videos right in the book?
Stephanie: My goal for introducing the videos in the book was to allow readers to hear my voice and my tone. The book is written with a conversational style and it was very important to me that readers knew I was a real person and not a stuffy professional sitting behind a desk or preaching from a high horse. The videos allows readers to connect with me in a more intimate way and I think that will make it easier for my message to get across.
Norelis: Where did you get the idea of using the videos?
Stephanie: My edtor Lisa Tener put me in touch with Tamara Monosoff who specializes in adding video to a print book.  I was lucky enough to participate in Tamara's Author-to-Income Formula Video Training and she teaches an entire module on the value of including interactive features in a print book. She was spot on with her suggestions and provided the technical know how to put the ideas in action.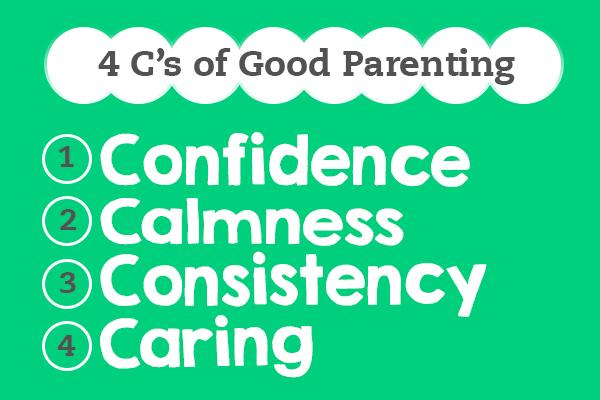 Tips from Parenting in the Real World Tweet This
Norelis: Why is it important to "Bite your tongue" in your opinion?
Stephanie: This is important because all too often parents are eager to share advice or correct children. We feel pressure to get our point across and even when we have good intentions this process results in kids feeling dismissed and overlooked. When parents begin to practice holding back for even a few seconds, kids feel heard and in turn are much more willing to listen.
Norelis: Why do you think it is difficult for a parent to Listen first, Validate and then Respond? And why is it important?
Stephanie: I think this process is hard for parents because they are eager to get their point across and usually have excellent intentions. It's easy to skip the step of validation because you want to get right to the punchline or the conclusion, but this approach can shut down your child very quickly and result in unnecessary drama and conflict. Hearing your child out, giving a small bit of feedback to let your child know you understand where they're coming from, and then responding keeps your child's mind open so your wonderful suggestion doesn't fall on deaf ears.
Norelis: In Chapter 3, you say that the best way to increase the level of respect within your household is to start with yourself. Do you think this is achievable right away or through time? And how do you achieve this?
Stephanie: I think it's very realistic for parents to make quick shifts toward respect by being mindful of the words they use and the way they communicate. I think it does take time for children to take note of these changes and then begin to model and copy them. I believe the younger your child is when you begin this process the faster they will catch on, but even tweens and teenagers will eventually follow suit when parents demonstrate a kind and respectful tone.
Norelis: I feel like communication in any relationship is very important, however it is hard to build a healthy communication pattern. What are some tips that you shared throughout the book that could help with this?
Stephanie: Beginning with the art of listening is the foundation for great communication. Pausing to truly hear what your child is saying without formulating your response or your comeback is a great first step. Taking the time to validate your child before you respond paves the way for your feedback to be heard and understood. Another great tool for communication is setting boundaries. If you're feeling overwhelmed and stressed out as a parent it's OK to tell your child it's not a good time to talk about a serious topic or give a response about something you know your child is emotionally invested in. Sending the message that you want to have that conversation but you need to do it when you've had a moment to calm down and collect yourself prevents unnecessary conflict.
Norelis: What do you personally think is the best advice for parents to gain confidence in their parenting? And why?
Stephanie: Understanding that it's OK for your child to not be OK is critical for building parental confidence. When parents are under the impression that keeping a child happy all the time means you're successful, it's almost impossible to set limits and boundaries and then stick to them. Understanding the value of helping your child tolerate an experience distress allows you to set those limits and boundaries with confidence knowing that while your child is upset in the moment, they're learning and practicing coping skills that will help them succeed in the long run.
Norelis: In Chapter 7, you state that self-care is an important aspect for every parent and child. How do you find the courage to make the decision to take care of yourself first?
Stephanie: I think it's important to understand just how powerful parental self-care is when it comes to the impact on kids. When parents are tired, stressed, and exhausted, kids feel that and wind up walking on eggshells or bearing the brunt of frustration. When parents make it a priority to take care of themselves, kids feel the positive trickle-down impact of having a rested, calmer parent. When it's hard for parents to take that first step I usually recommend starting very small and going very slow. Something as simple as taking 10 minutes a day to sit in the car and listen to music you like or an hour a week to have a relaxing bath can go along way. These small changes will result in a notable change within the family and that proof makes it easy to keep self-care on the priority list.
Steps to Self-Publishing and the How-To Tweet This
Norelis: What were the steps you took to self publishing?
Stephanie: First I consulted with my editor Lisa Tener who provided amazing insight and guidance during our consultation. She helped me create a clear vision for the book including with the cover would look like. Next, I thought a lot about the contents and set aside time to draft the manuscript. I kept myself on a very tight schedule and after months of mental planning I was able to write The manuscript in just seven days! Next, Lisa came to the rescue again with her fantastic editorial skills. She also referred me to Tamara Monosoff and her author to income course was instrumental in my success full self publishing process. Tamara provided  the conceptual and technical roadmap I needed to self publish my manuscript and create a successful author platform.
Norelis: What are some benefits of self publishing?
Stephanie: For me, time was of the essence and the self publishing process was much quicker than going with a traditional publisher. I also wanted to maintain creative control over my manuscript and there were a few features I felt very strongly about. For example, my book is not written in a standard font size. I wanted the line spacing to be large enough for parents to make notes and underline without things getting too messy. By going to self publishing route I could include this feature without having to fight for her justify it to anyone.
Norelis: Any tips for our readers about self publishing?
Stephanie: I highly suggest seeking out a course or professional mentor with experience in self publishing. There are many choices to be made and it would be easy to become bogged down in the details. For me, working with Tamara Monosoff took a lot of the guesswork out of the process and allowed me to focus on the message of my book and my overall professional goals while seamlessly translating that to a successful, published book.
Tips in The Writing and Publishing ProcessTweet This
Norelis: What are some tips you would give to individuals wanting to write a parenting book/ book? What are some good first steps to write a book?
Stephanie: For me, it helped to thinking brainstorm my ideas. I spent a lot of time during my commute to and from the office talking out loud about the ideas I had and eventually begin to record them on my smart phone. After several months I had a lot of content that was easy to organize into different topics. This process works for me and I think it's a good place to start if you do have ideas floating around in your head. My other suggestion would be to to seek out professional consultation. The hour I spent with Lisa Tener was instrumental in transforming my ideas to an actual book.
Challenges in Writing a Parenting Book
Norelis: What was your writing experience prior to writing a book?
Stephanie: Prior to writing this book I had a lot of experience writing technical information including neuropsychological reports, but nothing close to a book!
Norelis: Did you encounter any roadblocks during writing and publishing processes? How did you overcome these? What are some tips that you may have?
Stephanie: Personally, there never seem to be enough time in the day! I continue to work full-time seeing clients and conducting assessments and also managing my private practice. I'm also a mom of two so adding Arthur to this list definitely meant I was walking a tight rope when it came to time management. It helped to create a schedule, to keep it somewhere I could see every day, and to build in time off with no writing expectations so I could recharge my batteries.
Norelis: Has writing a book always been something you wanted to do?  Had you considered other books or was this always the book you wanted to write?
Stephanie: Writing a book was never really on my radar earlier in my career. That said, the process of writing this book was very positive for me and I already have several other ideas I'm mulling over for my next projects. I plan to publish a version of parenting in the real world geared towards new moms and dads and also an addition that focusses on parenting children who struggle with anxiety.
Stephanie O'Leary, Psy.D. is a Clinical Psychologist specializing in Neuropsychology, mom of two, and author of "Parenting in the Real World." She provides parents with a no-nonsense approach to navigating the daily grind while preparing their child for the challenges they'll face in the real world.